GameWear has made a Red Sox wristband from the exact same materials used in a baseball - genuine quality leather and thread. This bracelet is unique because it is made from the seams of an actual baseball.

Officially licensed by Major League Baseball, this hand made leather wristband features the Red Sox logo in the center. An elastic baseball bead makes sure your wristband is secure. Each wristband is adjustable, so one size fits all.
Shipping: 1st Class US Mail
To pay by MasterCard, Visa, American Express or Discover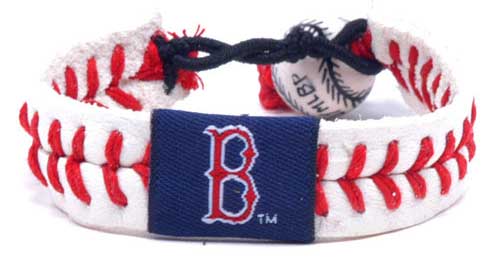 Red Sox Baseball Seam Bracelet from GameWear
White leather with stitching detail
Literally wear the game on your wrist
Woven team logo label
Adjustable size
Pink Red Sox Baseball Seam Bracelet

Made from the same authentic materials as the original Red Sox seam bracelet, but pink stitching is used for the seams.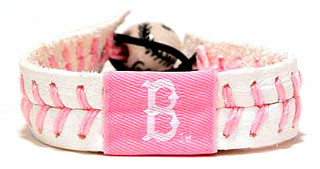 For all major credit cards


---
Red Sox Team Color Baseball Seam Bracelet

Made from a real baseball and dyed with the Red Sox team colors. The leather is red and the seams are navy blue.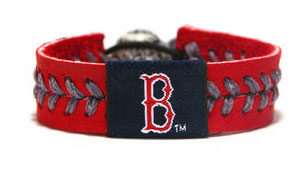 For all major credit cards


Boston's Pastime is not affiliated with the Boston Red Sox or Major League Baseball.
Products offered for sale are done so through the license and permission of each manufacturer.