LT. Kevin "Kojak" Davis - Reading, MA
As a life long Red Sox fan and a Mass. native, I jumped at the opportunity to do the fly-by following the national anthem at Games 3 & 4 in St. Louis when my Navy fighter squadron presented the idea. I then volunteered to not fly in a jet so that I could be at Busch Stadium from 1st pitch to last pitch. Me and a squadron mate spent most of Game 3 in various VIP boxes as military guests.

For Game 4 we were on the field for Red Sox batting practice and then spent all of the 1st inning in the dugout with the BoSox. After Johnny hit his home run in the top of the first, we were there to high five him with the rest of the team. Their final victory was almost an emotional overload and I have been reliving the memories of Game 4 in my head ever since. I can die now. GO SOX!!!!!


U.S. Army Soldier Kelvin Tejada - Watertown, NY
I am originally from Connecticut and I am a hardcore Red Sox fan. I am stationed in Fort Drum, NY ... "Climb To Glory." During the 2004 World Series I had to do some field exercises, which means no television or radio BUT I did have my cellphone so I can call my wife and find out what was going on during the Series.

Fortunately, I was too busy to call my wife. I finally got to find out that the Red Sox won the Series on my last day of field exercises when I got a chance to call my wife. I was definitely excited but I know I would have been more excited if I saw it because I couldn't believe it until I went home.


Christopher Piccuito - Boston, MA
I am a respiratory therapist and I work in a Boston hospital. I was on transport in Springfield, MA picking up a very sick infant. We flew over the city in the medflight helicopter at about 12:15 am. It was quite a scene from the air.


Diane Whittaker - Boston, MA
I was at Boston Billiards on Brookline for the game, right down the street from Fenway and I had this feeling going into it, a feeling that I had never experienced before, until this year. This team, inexplicably, the entire season, could not worry me because no matter what happened, somehow, I just knew this was their year.

I wasn't concerned when we lost so many players so early to injury bc this was their year. I didn't worry about whether or not the trade would work out bc this was their year. I didn't panic during that 3 month span when we played .500 ball bc this was their year.

I didn't panic when we were down 0-3 to the Yanks. Sure, I was devastated after Game 3. They had ripped my heart out and stomped on it, but then they dusted it off, handed it back, and said "don't worry." So I didn't.

We would win the next 4 bc we had to win the next 4. Because this was our year. So I just knew, I KNEW, we were going to win Game 4 of the World Series.

So I went to Boston. I sat on the edge of my seat for the entire game, not out of nervousness, but out of anticipation.

We took the lead. We added to it. D-Lowe was phenomenal. And then we started counting the outs. And then it was becoming real.

I didn't speak from the top of the 8th until the game ended. I was having trouble breathing. I felt dizzy, lightheaded...and the second the ball was in Foulke's glove, right before the underhanded toss to Mientkiewicz, I began to sob. Uncontrollably.

People all around me were jumping, dancing, yelling, high-fiving, hugging...and I was weeping. I began to fall onto my knees, but braced myself on the chair in front of me.

And then we all went outside, onto Brookline Ave. and for about 15 seconds, there was this strange feeling in the air. We had done it. The Red Sox had won the World Series. It was completely unprecedented. Nobody knew what to do. So I got in my car, rolled down the windows, and blared Dirty Water as I slowly drove away from the scene, and I went home to hug my dad.

Because this was their year.


Dave Bertino
I was at the same place I always am when watching a game that I care about. I was sitting at home with the wife and kids banished from the family room. My wife actually wanted to watch the game with me but I said no, only because I didn't want her to see me get all blubbery in the event they won. Well guess what, I did get all blubbery. This is something my grandfather never got to see, this is something my father never got to see, but I did. The day after I went to my father's grave and let him know what happened. I honestly felt hairs on the back of my neck rise up as if he was saying "way to go, guys!" These are feelings no other team in baseball can match, even the Yankees.


Kim Dodson - Kissimmee, FL
I was standing about 2 inches from my TV, with my husband, crying my eyes out, I was so happy!!!!!!!! When I could finally breathe again we popped open the champagne and started calling all my friends and relatives back home! (I'm from Rhode Island, transplanted to Florida.)


Greg, Jon, Josh Dziomba - Williamsville, NY
I have been a Red Sox fan since the 1967 World Series. This is when I first saw Carl Yastrzemski, my all time favorite. After following the Red Sox through terrible losses in 1975 and 1986, I enlisted my two sons into the Red Sox nation. During Game Four of the 2004 World Series, I was at home with my younger son Jonathan (17) and on the telephone with my older son Joshua (20) who is away at college. Needless to say, my telephone bill was quite expensive for that evening. We are devout fans who have to deal with the multitude of "band wagon" Yankees fans in Western New York, however, it finally paid off. We are the champions and those Yankees fans have all but disappeared!


Jimmy Gogan - Waltham, MA
I was standing on a table in Tequila Rain on Lansdowne Street experiencing the most exciting moment of my life. Soon thereafter, the table snapped in 2 due to the fact that there were 4 guys jumping on it. Besides having a sore ankle.....Without a doubt....that was the greatest moment of my life.


Jeff Demers - Shrewsbury, MA
I was sitting in my basement, like I did for every game, by myself just the way I wanted it. When it was all over I thought of my Dad, who passed away a year before, and had my own little chat with him upstairs, and boy did it feel good!


J-Dub - Houlton, ME
I was in my living room with some of my best friends .. before the game started we were talking about it and we all had the same confident feeling that there was no way the Red Sox were going to lose .. the sweep was on .. I got my broom out .. I got my autographed Mike Greenwell bat out (for good luck) .. after they won the game I really didn't know what to do .. so I snapped my Gator bat over my knee, Bo Jackson style .. everyone thinks I'm retarded for doing it .. what I tell them is, "Hey, this bat was broken at the same moment as an 86 year old curse." .. I still have the bat and I am going to mount it on my wall and always remember the exact moment the Red Sox finally won it all!


Ray Fugitt and Tricia Ward - Lake Tahoe, NV
We were on the Big Island of Hawaii. But first a little background. The week leading up to our vacation in Hawaii was starting to become a real bummer. We had 4 days in Oahu followed by 6 days on Hawaii to look forward to, but being down 3-0 to the friggin' Yankees, and that embarrassing game 3 were hard to take. As the comeback started to happen, we were of course excited about our trip, but each win added to the excitement. Game 7 vs. the Yankees we watched at the local casino, with about 30 other Sox fans in full Sox garb. It was a nervous night, even with the lopsided score. It was quite a loud bunch with the volume rising as the game went on. Next day we headed to Hawaii, caught the 1st game, but then had to do the vacation thing, so we missed game 2 touring the island of Oahu, and game 3 horseback riding on the Big Island. So game 4 we went to the local village, Waikoloa village, and found a bar with big screen TV's. There were only about 5 other people there, and most had no interest in the game. We, however, had quite a day watching the game and then celebrating afterwards. We had the champagne looking out over the ocean. It really made the vacation something extra special.


Jay Mason - Clermont, FL
I grew up in Chelsea, MA. So I, like most Red Sox fans, were saying here we go again, against the Yankees. All during the ALCS I was trying to explain to my wife and my 9 year old son, if you haven't lived it you don't know. When we came back I was still a bit skeptical but I did say to myself when they made the WS that this might be their year. After game 2 of the WS I turned to my wife and said, "Honey you have never seen me cry but if they win I am going to ball like a baby." With 1 out in the 9th of game 4 I woke my son up and said, "This is history, you need to see this." My grandfather has never seen this. After the final out, I looked at my grandfather's picture and said we finally did it grandpa, we finally did it.


Candace Hopkins - Washington, DC
I'm 19 yrs. old and from Rhode Island originally. I am a student at American University. Thanks to my grandfather's life long love for the Red Sox I am too a hardcore fan. Being away from New England after the win was really hard but eventually I did get over it. We partied in our own special way right here in DC. The night they won, all the Boston fans on campus gathered by the South Side dorms. And believe me, that was a lot of people! The group chanted many lines, such as "World Champs 2004," "Yankees Suck," and sang "We are the Champions." Then someone grabbed a broom, lit it on fire, and then the group started running through campus. We went up to the main quad, and had a rally of sorts. The police thought we were about to riot, but in all reality I think everyone was just overcome by excitement. Things eventually did die down that night, but I'll always remember the pure joy that team brought me, and I will be a lifetime loyal fan, no matter what happens. I'm so thankful that my grandfather got to see them win a championship, because it has made him so happy. I will never forget where I was the day The Boston Red Sox finally won the World Series!!!


Ed Giordano - Vienna, VA
I was sitting in my buddies living room outside of Baltimore, huddled around the TV with the car packed for the road trip to St. Louis and a pair of game 5 tickets in my hand. I seem to have the unfortunate luck of finally seeing my team pull off a miracle and still being screwed. It's all worth it though! GO SOX!!!


Mark Curran, US Air Force - Tampa, FL
I joined the military in 2001, the year the Pats won the first Super Bowl. Well wouldn't you know it, the year that a Boston team finally wins a championship I wasn't even close to home, I was stationed in Korea that year. After the Pats won I knew that the Sox turn was coming up. I have been stationed down in Florida for about two and a half years and been all over the world. Well thankfully I was sitting in my apartment praying to God to let them win and not have happen to them what they had done to the STINKEES. Well when it came to that third and final out I still didn't believe it. I just didn't know what to do. First I cried then I just went crazy. So on that faithful night I can say I watched the Red Sox win a World Series in my apartment on my couch and finally went to bed not saying we'll get 'em next year.


Craig Wautlet - Green Bay, WI
I was in a computer class. I'm a sophomore in college, and I had to take a night class. I missed the first 7 innings of Game 7, ALCS, and then missed the first 8 and a half of Game 4. I had a test that night, but it didn't stop me. I was on MLB.com constantly, waiting for the next update to come in. I got home as the commercials were ending, and the bottom of the 9th began. Although none of my family cared too much, they knew enough to leave me alone until it was done, this didn't take long.


Mike Weild - North Palm Beach, FL
I live in North Palm Beach, Florida and there is a great sports bar called "Boston's" which is in Delray Beach. The place was packed with Red Sox fans all dressed up. There were a few TV stations there filming us. It was a great party to celebrate with all the South Florida Red Sox fans, and there are many of us down here.


Mary Luz-Johnsen - Cape Coral, FL
I am originally from Lowell, Mass then moved to Manchester, NH. I am a born and bred New Englander and an avid Red Sox fan. We moved to Cape Coral, Florida this past August, just in time for hurricane season. When it was the Red Sox vs the Damned Yankees again, my husband, daughter and I all watched with high hopes. Then, on the night of the lunar eclipse, and the Red Sox beating out the Damned Yankees was the night I just knew this was the year the curse would end and our beloved Red Sox would take it all. My mother passed away last May, and after the Red Sox won the Series I made a special trip to her grave site to let her know the RED SOX not only knocked the sh*t out of the Damned Yankees, but they won the World Series. She can rest peacefully now.


Rob Lundberg - Fredericksburg, VA
A former resident of Easton, MA, I was in my living room watching the game with my family in Fredericksburg, VA. What a time to see the Sox win it all in great fashion!


Dave Cheetham - Bologna, Italy
I was in Italy and watched the whole thing on the internet (mlb.com). Awesome! I still think the best game was # 7 against the Yankees though. The World Series was the icing on the cake and without it we would have been disappointed yet again, but how can you top the comeback from 3-0 against the Evil Empire?


Blaine Purych - Canada
I live in Edmonton, Alberta. I have been a Red Sox fan since 1977. When the Sox finally won in 2004 I was in a bar celebrating with friends. Once a Red Sox, always a Red Sox!


Bob Etter - Merrimack, NH
My wife & I were cruising in the Caribbean. We were on our 1st wedding anniversary. We watched all 4 games on the ship's satellite TV. What an anniversary gift!!!


Chris Cotter - Townsend, MA
I was exactly where I would have wanted to be at this stage of my life. Sitting in my house with my wife watching the series. Despite the fact that she's only been a casual Sox fan prior to catching the fever a year or so ago, she was the one I wanted to be with when it happened. She was trying to get out the door for her 4 minute drive to work so she would not miss the ending. I talked her into staying with me. She was a couple minutes late but to me it was absolutely worth it. You always want to share "those" moments, good or bad, with the ones you love most.


Eric Welch - The Woodlands, TX
I have been a devoted Sox fan since I was very young. My father the same way. My whole family is from Boston, Swampscott and Lynn. He was at the '86 World Series and was disappointed once again up close. I was at last year's series with the Yanks when we were once again disappointed. So I thought to myself...can I endure another year of this? Well of course I would...it wouldn't be easy if they lost, but I would still love them just the same. So I watched every playoff game (or listened to it on my Sirius satellite radio). I was in a bar when we were destroyed in game three verses the Yankees. I had not lost hope...but I had the feeling I would be watching something other then baseball soon. So game 7 rolled around and Johnny "Jesus" Damon decided he was going to be god that night. I was going insane when he hit those homers. So we went on to destroy the Yanks 4 straight...and let me tell you I rubbed that in every Yanks fan within a 30 mile radius of me. And all of a sudden all the Yankee hats disappeared...and there was light amongst the darkness.

So after 3 great wins against the Cards I've called in sick to work. I am sitting at home drinking a Guinness with my Dad...oh by the way game 4, Oct 27th, was his 46th birthday. So we are watching biting our nails. I'm getting more and more into this 6 pack of Guinness. The 9th inning rolls around. We aren't talking at all. The underhand to 1st base and it's over. I have seen tears in my father's eyes twice in my life (high school and Air Force basic graduation)...he was balling...and so was I. We hugged, we danced, we yelled, we called friends...and I went to a bar that night to soak in the glory that my Sox had finally done what everyone said they couldn't do. That was the greatest night of my life.


Michelle Arlequeeuw - Simi Valley, CA (born and raised in Lawrence, MA)
With each game of each series, Angels, Yankees and then the Cardinals, I sat with either my cousin Amie or my boyfriend Michael - holding my breath. As most Red Sox fans can relate - that feeling of "don't get too excited" and "don't get too cocky" - "anything can happen", weighed heavy on my mind! Even after we won the Yankees series - I remember the next day everyone at work congratulating me and I would just stare at them and say "shhhhhhhhhhhhhh" I can't talk about it! (They thought I was joking - I wasn't!) Inside I was jumping up and down - outside, I didn't dare let the excitement out - I couldn't - wouldn't that jinx the whole World Series?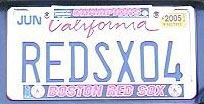 During the final game of the World Series I kept saying to my boyfriend as he yelled and hollered and cheered for our boys - "Stop - you can't - you shouldn't! Just watch - just watch!!" Again, inside I was dying!! Counting down the last three outs, I knelt in front of our TV with a pillow in my hands, covering my eyes with each swing of the bat - the only way I knew what was going on was by the reaction of my boyfriend.
Finally- as the last out was happening - I stood in the middle of our living room and for a moment - I stood there dazed as my boyfriend was jumping up and down! Finally- I snapped out of it and started screaming and yelling at the top of my lungs jumping up and down! I ran outside in this quiet neighborhood of ours screaming "WOOOOOOO HOOOOOOOO!!" I don't think the neighbors knew what hit them! I could not get enough of what little after party the west coast aired - I called my parents back in Lawrence and we screamed and yelled and let the excitement pour out.
The next day, as I was driving to work, listening to the sports talk shows recap the game, I began to cry! Not only was I crying out of joy but also out of sadness that I couldn't be home, in Boston celebrating with the rest of Red Sox Nation! I couldn't be there for the victory parade, but I sat and watched as much of it as they would air here in California.
To this day, whenever anyone mentions the Red Sox, I get a bit emotional. I can only describe it as - it's like Christmas everyday and I honestly don't think this feeling will ever go away. Even if we never win another World Series in my life time - we won this one and that is all that matters to me!! So here I sit, writing this story, a VERY proud Red Sox Nation West representative!

Jennifer Butz - Norcross, GA
My boyfriend and I were standing up in my den at my house on the phone with my best friend watching the ball being thrown to Doug Mientkiewicz.

Paul Bissonnette - Bucksport, ME
I was at home watching the game by myself. My 9 year old daughter, my son (who had turned 3 months old that day) and my wife were sleeping. In the eighth inning, far earlier than normal, my son woke up but rather then crying simply made noise to let me know he was awake. I went in to get him and he was extraordinarily alert. I brought him out with me and we watched the end of the game together. Remembering too many horror stories of parents waking their children up in 1986, I never would have woken him up on my own.
As an aside, my father was born in 1946, I was born in 1975, and my son was born in 2004, all years that the Sox made it to the Series. Needless to say, my son has one up on Dad & I!

Mike Mahoney - Marlborough, MA
My wife and I were on our feet in the family room. She jumped and screamed for joy when the final out was recorded. I stood motionless with a single tear running down my right cheek. She asked if I was OK. I told her 'I'm just very happy.'

Pete Covitz - Gallup, NM
I saw game 4 at the El Rancho Hotel's 49er Lounge in Gallup, New Mexico. Luckily there was a girl from New Hampshire who I could hug and dance with.

Hannah Berling - Charlestown, NH
When the Sox won the 2004 World Series I was in a hotel in Gettysburg, PA on an 8th grade trip. We got mad because we saw them win but did not have the energy to watch anything after, but Sport Center cleared it up the next morning.

Eric Jue - San Francisco, CA
I live in San Francisco but I was born and raised in Natick, MA. I've been a Red Sox fan for many years and when they won the World Series I was in my home. Even my wife was watching and she isn't a big sports fan. I was sitting right in front of the tube, and when they won, I couldn't stop yelling! I called my friends and family in Massachusetts and California. It has to be one of the happiest and most emotional moments of my life. I anxiously await the Red Sox's 2005 season and I hope they go the distance again. What a team!
P.S. My wife, a San Francisco local, is now an official member of Red Sox Nation! Thank you Red Sox!

Kyle Kirk - Athens, GA
I was sitting on my sofa with my 1-year old daughter. When the ninth inning began she started bouncing on my lap, like she knew what was going on. When the last out was recorded she began clapping and running around the room. I think we may have another diehard on our hands!

Jamie Thornton - Equality, AL
After several days of needling from my brother, who had recently moved to St. Louis, I decided to do it. Being a Boston fan in Alabama does have its drawbacks, but with Direct TV, I rarely miss a game. I even had the opportunity to see two games against the A's atop the Green Monster in July, so I figured, why not?
I left my home in Equality, AL before 5 AM on October 27, 2004 for the Birmingham Airport some two hours away. The flight arrived in St. Louis at 9:30 and a hectic day ensued from there. Being without a ticket and knowing that scalping was illegal, I knew my chances of actually getting into Busch Stadium were slim. I roamed around the stadium and subsequent alley ways for several hours. I had reasoned that even if I didn't get in and the Sox won, I would still be a part of history and have one hell of a story to tell just being outside the gates. In the hours leading up to the game I managed to spot several celebrities, including Chris Berman, Rob Dibble, and Nelly...and also witnessed several Red Sox players enter the stadium.
I guess it was my lucky day. Around 5:30 PM, a Boston fan, as fate would have it, asked if I needed a ticket. I paid $400 for a seat on the first baseline (Section 336 Row 15 Seat 24 it says on the ticket stub that hangs next to my computer) and probably would have paid much more. A few hours later, I was standing on the third baseline with a few thousand more Sox fans in absolute shock as Foulke underhanded the ball to Minky for the final out.
Since that night, my wife has threatened to divorce me several times. I think I have every World Series Champions hat, video, poster and shirt that was made. Sorry for the length of the story....I guess my adrenaline started pumping again.

Roger Lambert - Portland, ME
I was in my apartment, on Wednesday, October 27, 2004, when the fourth game of the 2004 World Series was on the tube from St. Louis. I also was watching the lunar eclipse that was going on at the same time. I played Black Sabbath's "Iron Man" before each 2004 World Series game, to give the Red Sox good luck.
When the final out was made, I felt fortunate to see something that many Red Sox fans never got to see: A Red Sox team win a World Series title! My big sister, Kim, was making lots of noise. (I'm surprised police officers didn't come to our door to tell us to keep the noise down.) I was shocked to see this happen in my lifetime.
When I woke up the next morning, the tube and the newspaper said: "RED SOX WIN FIRST WORLD SERIES IN 86 YEARS." I thought I must've been sent to another universe. I splashed my face with cold water to wake up. The calendars said it was 2004, not 1918. It took awhile for all this to sink in. This wasn't a dream, this happened in real life!
Red Sox fans, who passed away before the 86 year curse was terminated, must've celebrated in Heaven. The Royal Rooters must've been singing "Tessie" to help out the Red Sox win their first World Series in the twenty-first century, from their box seats in Heaven. Red Sox fans will remember this, even after they enter Paradise, and meet the Rooters and the rest of the Red Sox fans of old. The Cubs and their fans must be wondering when their Curse of the Billy Goat will end.

Scott Perry - Virginia Beach, VA
My 9 month old son usually sleeps through the night, but on this night he woke up in between the 8th and 9th inning. My wife (not a big sports fan) woke up at the same time and we both met at his crib. There he was standing up looking at us, my wife looks at me and says "he's yours." So I hoist him up in my arms and we go sit in front of the TV. At the bottom of the inning I picked my son up and we were both glued to the TV. When the Sox made the last out we stood there watching the celebration. During the next commercial break I took him back to his crib, laid him down and he went right to sleep. I think he woke up just to watch them win the World Series. I told my wife about it the next day. I told her "He'll never remember it, but I'll never forget it."

Allan Coyle - Portland, OR
I am 32 and have been a Red Sox fan since '83. I happened to be sick during the World Series and was all alone. When the final out was made, I stood up, held my hands high, and quietly began to tear up. As the tears rolled down my face, I thought of my fellow Red Sox fans and all those who mocked us over the years.

DP - Baltimore, MD
My husband's family was in New Hampshire for his mother's funeral over Columbus weekend. We watched the Red Sox lose to the Yankees, it fit the mood. Once we all returned to Maryland, things turned around. My family and my in-laws are all lifetime Red Sox fans. We were afraid to talk about it. We took a lot of ribbing from friends and co-workers but we actually started to believe it would happen. We stayed up late and couldn't sleep afterwards. On the night of Game 4 we called all the relatives in the last inning, the phones (house and cell) to our ears but no one was talking. There was champagne and tears but we figured my mother-in-law got her hands on Babe Ruth!

Kate Mucherino - Bridgeport, CT
In the living room...trying not to wake the family. First I was on the couch. After the first out, I was standing next to the couch. After the second out, I was on my knees in front of the coffee table. When they made the third out, I was kneeling on the floor, in front of the TV, with my hand clamped over my mouth screaming into my palm. I really tried hard not to wake anyone, but...it didn't work. Oh well. If they haven't learned by now, then they never will.

Charles Bosarge - Biloxi, MS
I was sitting at Back Bay fire station in Biloxi cheering the Red Sox to victory. I was watching till the final out knowing that another Bill Buckner is always waiting in the wings. The curse was crushed and baseball is at rights again, and the Evil Empire got theirs.

Ray Calvo - Bayonne, NJ
Unfortunately, I was hit by a car in September so I was home on my couch in October. Still a Great, Great feeling though. I keep telling everyone that I am having a party in July to celebrate it. I've been a fan for 30 years.

Jason Sheridan - Springfield, MA
I was at a bar with all my friends. I live in Springfield, Mass so everyone is crazy about the Sox....as am I. What an amazing run at the end. The second Foulke jumped and caught that ball was just amazing. Everyone in the bar just went nuts. I can't explain it! We partied out in the streets all night long! I woke up the next day and couldn't talk because I was screaming so much the night before! I'll never ever forget that night ..AMAZING!

Mike Mullen (age 11) - Rancho Santa Fe, CA
I was in California at my house, in my living room, sitting on the couch when they won. I love the Red Sox so I think that they can do it again.

Jim Walz - McSherrystown, PA
My family and I just moved to McSherrystown, PA the year before after 23 years in the Air Force. I drive an hour to work, and watched every single game. How sweet it was to finally watch them enjoy their victory.

Tim Pickford - Sheffield, England
Being 5 hours ahead in the UK really tipped my life upside down watching the ALCS and then the World Series live…but boy was it worth it! In the middle of the 9th I woke my wife and 2 sons (10 & 8 years old) and got them to come downstairs to witness history. With 2 outs my mate Jason who now lives in Kittery, Maine phoned and we shared the historic moment together as Foulke flipped the ball to first.
Within moments the champagne was open and when that ran out it was back to the beer. You have to remember this was 5 am for me and the workman who arrived at 8 am to continue installing my kitchen were most surprised to see me staggering around the house!
A never to be forgotten occasion.

Brian Starr - Glendale, AZ
I will never forget where I was when the Sox won the Series. My wife and I met on an airplane flight home from Boston to Phoenix, AZ. She was in Boston for business meetings and I went to my first two games at Fenway. We were married a year later. The ironic part of the story is she is a Yankee fan. I know you are not supposed to marry someone from the dark side but other than that one thing she is great. Well after getting married we found we were expecting a daughter at the end of October and I made the statement wouldn't it be great if the she was born on the day the Sox won the Series. Well October 27 at 8:10 in the morning the biggest Red Sox fan in Glendale, Arizona held his baby for the first time and later held her as my Sox won the Series. One of the best pictures I have is of her laying on the newspaper declaring the victory and my Red Sox hat. Boston will live in my heart forever.

Mike Kremer and Breann Walker - Effingham, IL
My girlfriend and myself drove to St. Louis to stand outside Busch Stadium to cheer if and when the Sox won. In the bottom of the fifth inning, the rapper Nelly came out of the ballpark and walked right beside us, then a security guard said that they were letting everybody in for free at gate 2. We watched the last 4 innings of play and today cannot forget the experience we had in St. Louis!!! Was the greatest night of my life!

Steve Cox - Canton, CT
I was home on my couch watching with my 14 yr. old daughter. She became a member of RSN in 2000 when I took her to Fenway for the first time and I took her right down to the screen of the Sox bullpen to watch Pedro warm up. She was hooked. All during the 2004 ALDS and ALCS we watched the games together. She even stayed up with her old man for all of games 4 & 5 of the ALCS - what she refers to as "Big Papi's games." Papi is to her what Yaz was to me.
Now to the night of 10/27/04 - Renteria's comebacker to Foulke, the fragile egg toss to Minky and......and......I sat there stunned. No wild throw, no dropped toss, nothing but the third out of the bottom of the 9th inning of Game 4. My daughter, not having the burden of my lifetime (48 yrs.) of near-misses, shoulda beens and coulda beens, was jumping and shouting and screaming. Me? I wrapped my arms and hands over my Sox hat on my head, rolled to my side and cried. I'm glad I taped those games because I missed the on-field celebration due to my emotional state. My daughter didn't understand - how could she? - why her Dad was a blubbering, incoherent mess. Ah, youth. I told her she had just witnessed something her Dad had never seen, her grandfather had never seen and her great-grandfather had only read about in the paper when he was exactly her age. I'm not sure she realizes just exactly how special that night was/is. I only hope she does one day. I know I'll never forget it.

John Fonda - Winston-Salem, NC
I was laid out in bed well sedated from recent hernia surgery and smiling broadly and groggily. Everything was great until my wife noted John Henry looked like something from a wax museum. Belly laughs and abdominal surgery don't mix well. All in all it was a great night. I remember pondering before the game whether I'd like them to win it two days later on my birthday when I wouldn't be so sedated or if allowing the Cardinals a single win might invoke the powers of the curse. I was born in Lowell, but raised in North Carolina. I remember my grandmother in Rhode Island cheering "Hooray Boys" for the '75 Sox and can also tell you where I was game six of the 1986 Series.

Christine Quirk - Clinton, MA
I have been a Red Sox fan my whole life. I fell in love with Rico Petrocelli when I was four, and that was it, I was hooked. When they finally won it all, I was in my living room with my husband and my 12-year-old nephew. We have a picture of my husband with Luis Tiant, and we had built a little shrine with rally signs, candles and the like, and left it exactly the same through the playoffs. My nephew had fallen asleep and with one out in the ninth, we started poking him. "Wake up! This is history!" When Mientkiewicz stepped on the bag, I started to cry. I still tear up every time I see that play. They'd won, but not just for themselves, they won it for us, and for Boomer and Yaz and Buckner and the Rooster and Dewey and Remy and Teddy Ballgame and Johnny Pesky. What a moment. I was up half the night watching the recaps and the celebrations. The next morning, when the Red Sox bus came from Logan Airport to Fenway, people stopped to clap. People got out of their cars, stood on the sidewalks, and applauded. It's hard to explain Red Sox Nation to those who are not part of it.
Later that day, my little brother IM'd me: "Man, I wish Dad had lived to see this." Me, too.

Joshua Muise - Fort Bragg, NC
I was home on leave visiting my hometown of Skowhegan, ME during the series. I spent game four with some friends and my new girlfriend, now wife, Nicole. She and I met during the Yankees series. She was a big Sox fan and she hated the Yanks, so I knew she was a keeper! Lol. I'm currently deployed to Iraq, but I went home on leave this past summer and she and I watched 'Fever Pitch' together, remembering how the Sox brought us together too.

Jason Richard - Lynn, MA
I remember the night of October 27th perfectly. I sat in the big long couch in my living room watching with my Dad. We had been watching every minute of every game throughout the playoffs together and on this one night he had finally agreed to listen to the game on the radio and watch the game on TV with it muted. Why you ask? BECAUSE I CAN'T STAND JOE BUCK AND THAT OTHER GUY. I had to listen to a true Red Sox announcer.
You see we had gone to see Pedro that year and I remember bringing my radio with me and not being able to listen to the game because the game was on ESPN radio and I had to listen to JOE MORGAN and his negative thinking self but everything was fine. Pedro pitched a complete game, I saw Orlando Cabrera for the first time (being from Colombia it was pretty big for me) and I left happy with my new Red Sox hat and later gave my old one to the first young kid prepared to accept the Red Sox as "their team." My Dad showed me this at my first Red Sox game. He'd go to the Souvenir Shop to buy a new hat and after the game give his old one to a lucky young fellow. I always asked him why I couldn't have it. He always replied the same, "Son you're just not ready to be punished like so many of us have been for years now." I never got it until that night on October 27th, for I had gone through my suffering and learned of how it felt to have a baseball championship brought home.

Pat Sullivan - Rensselaer, NY
I was in my basement which I have converted into a bar. When the final out was made I pumped my fist and opened a bottle of champagne that I had been saving. The next thing I did was I stripped down to my birthday suit, I had a pair of sneakers on and my Red Sox cap. I proceeded out the front door with a Red Sox banner and ran up the street to the end of the block. I was yelling about the Red Sox, but it was 1:30 am so no one was up. I finally got home where I settled in and watched all the highlights of the championship.

Mark Baral - West Hartford, CT
I was enjoying the moment the Red Sox won the World Series sitting in my living room in West Hartford, CT with my wife, daughter and 2 sons. They all knew what a nut I was and still am over the Red Sox. Since I started to follow the Red Sox at age 12 in 1972 I've seen and heard the near misses and wait till next year. It was fantastic they won and I'll always remember that. Being from CT and close to many arrogant Yankee fans, it was finally great to rub it in, not once but twice. I think to this day many Yankee fans can't believe the Yankees could blow a 3-0 lead. My sons and I also took in the parade in Boston and got to meet with other Red Sox fans from all over the country. Red Sox Nation is far and wide.

Randy & Pam - Chelsea, MA
We were in Las Vegas during the playoffs + the first 3 World Series games. As luck would have it our flight home was DURING the last game. We had a stopover in Denver to change planes when the historical moment occurred!!! We were in a bar/smoking area and we were the ONLY people there watching because they were trying to close for the night. I told them I WOULD NOT LEAVE until it was all over!!! We sat DIRECTLY in front of the TV screen (with our ballcaps on) ... and "just drank it all in"... We had each other and the knowledge that the rest of RED SOX Nation was in Heaven... We landed in Boston just 2 hours before the team came back... but we rushed home to watch it all (over + over + over again!!) on TV.

Sean Blake - West Jordan, UT
Having been raised in New Hampshire from the age of 9, I've been a diehard Red Sox fan! I'm now 38 and live in Utah with my wife and 3-year old daughter. I work full time during the day and I'm also a full time student at ITT Technical Institute taking night classes. This is where most of the games were watched during (long) breaks from class, as well as many (almost) altercations with Chokees fans. On the night of game 4, I left early and rushed home to be with my wife (ok, plus to watch the game on the 65 inch hi-definition big screen). As Foulke tossed the ball to Mientkiewicz for the final out, I was momentarily stunned, and then the cheering began, the phone rang, and my wife asked me to be quiet because our daughter was asleep (yeah right, whatever – lol). It was my Mom back in NH, we both enjoyed the moment and cheered very loudly. Life was (is) good!! As my daughter likes to say: GO BOS'N!!!!

Joe Boger - Winston-Salem, NC
I'm from North Carolina, but I've been a Red Sox fan for as long as I can remember. When I was a kid, the local minor league team was a Red Sox affiliate, so I grew up with the Sox. I got to see Wade Boggs, Mike Greenwell, and countless others play before they became household names. I got in big trouble in 1986 when I threw my shoe at the TV (it was the first thing I thought of) and called Bill Buckner a bad name. I have since come to understand that the tragedy of 1986 was not entirely his fault.
After college I married a girl who had no interest in sports at all, and had no idea about the mania of Red Sox fandom. She has since been indoctrinated, and though she still doesn't care much for sports, she has learned to live and die with the Sox ("baseball is not a matter of life and death, but the Red Sox are"). She wept with me when the Sox came back and swept the hated Yankees in the 2004 ALCS. On the night of the last game of the World Series, she went to put our 2-year old son to bed and fell asleep with him. As the game progressed, I began to see that the end of "The Curse" was in sight. Wearing my Sox cap and #9 Red Sox jersey, I tiptoed into our son's room at the conclusion of the 6th inning. "Honey," I said, my voice shaking, "You should wake up. You don't want to miss this." Over the next three innings, my wife laughed at me because I couldn't sit still — fidgeting, biting my nails, rubbing my hands, mumbling under my breath, but smiling the whole time.
Finally, mercifully, Edgar Renteria bounced back to Keith Foulke (a scene I can replay in my mind as often as I like), who tossed the ball to first and Joe Buck yelled "The Boston Red Sox have won the World Series!" I jumped up in the air, threw my arms in the air (almost getting my hand clipped by the blades of the ceiling fan), and whirled around the room like I was doing a ceremonial war dance. Finally I collapsed into a pile, laughing hysterically. My wife, teary-eyed, hugged me and whispered "Congratulations!" A flood of emotions came over me as I thought of the millions of citizens of Red Sox Nation who had lived and died without ever seeing what I had just seen. Now, almost two years later, I'm still not over it.

Adam Gagne - Honolulu, HI
I am from Gorham, New Hampshire and I was at basic training for the USAF. I found out that we won by reading a sheet of paper and ran over to one of my buddies who is also a Sox fan and told him the news. That day we had one of the greatest days of our lives. I couldn't imagine the feeling of watching them win, maybe this year.

Mary Lind - Concord, NH
I was on my honeymoon in Aruba. I am a casual fan with very fond memories of going to Red Sox games with my grandparents, who lived in Brighton and were lifelong AVID fans, and they took us to games as kids. On October 16, 2004 I married a lifelong Red Sox fan, from a family of lifelong Red Sox fans.....so it was only fitting that I should honeymoon with the Red Sox.
We spent a lot of nights in restaurants with a television to watch the games....and for a small island, there were A LOT of vacationers proudly wearing their Red Sox hats and shirts.
On the night they won....we were in the casino of our hotel. While my husband was gambling in the casino itself....I was making the circuit of the casino, the bar in the lobby and strolling out front to check on the eclipse. When they finally won...we were in the lobby bar...the crowd was cheering....I thought of how happy my Grandma and Grandpa must be.....because surely in heaven they watch the World Series!!
And I can be assured that my husband will never forget the YEAR we were married because of the Red Sox winning the World Series after 86 years!!!!!!

James Theiner - In the Heart of Hated Yankee Country (New Jersey)
I was in St. Louis with a SRO (standing room only) ticket in my hand and a spot right behind home plate in the upper deck. When Nixon got to 3-0 with the bases loaded....I was yelling out loud "green light, green light." Cardinal fans around me gave me dirty looks when Nixon delivered that double and it seemed like the rest of the game only took 10 minutes. I tried for 10 minutes to call my son and my father from my cell phone, but I couldn't get out.....there were 8,000 other Sox fans trying to call from Busch Stadium!

Jeremy Coody - Hanscom Air Force Base, MA
My story starts a little earlier than most on this page. I am originally from North Adams, Mass, but my wife is in the Air Force and we were stationed in Texas for the 2003 playoffs. During the 2003 season I thought I had the feeling. I would pace back and forth during the nervous moments of the ALCS but was sitting when Boone hit the HR to win it for the Stinkees.
The weekend after they lost that series in '03 I went to the tattoo shop and got a tattoo of the Red Sox on my forearm and the "B" on my middle finger for Yankees fans. I knew right then I would never root for another team in my life.
We moved up to the Boston area in August of 2004 to Hanscom Air Force Base. Going into the 2004 playoffs my grandfather was dying. He had cancer and elected not to take the treatment, as it had spread too much for him to fight. He lost his wife 4½ years earlier and was ready to be with her again. He told me a week before the playoffs began that this was the team, this was the year the Sox were going to win. He died the day after they beat the Angels to reach the ALCS. He was 82 and had been a fan of this beloved team ever since he was a young boy. It was such a sad time.
Then the Sox started to lose to the Yankees. Down 0-3 it didn't look good. Going through my grandfather's things I asked if I could have the watch he used when he went to work. It had not worked in 15 years but he kept it. The night of game four of the ALCS I was wearing the watch, as I had been since it was given to me, and it started to tick. I began to cry as it was like he was trying to tell me something. We won the series and it was still ticking. I kept it on all the way through the World Series with the Cardinals and we just kept winning.
With one out in the 9th of game four I got my son up (he was 2 at the time). He had to see this. So there I stood in the living room with my wife and son watching the Sox pull out the biggest win of any generation. I just started bawling like a little baby. I was so happy, yet so sad that my grandfather didn't see it. I then ran outside our house on Hanscom AFB and took off my shirt and ran up and down the street yelling and screaming.
Once everything calmed down and my family was in bed I looked down at the watch. It had stopped ticking. I just started to cry again. I think I cried every day for the next week because every time I thought of them winning I thought of my grandfather and how maybe he helped them in some way. I know he helped me, as did the 2004 Red Sox. They helped bring together a nation of fans who had longed for the World Series title for almost NINE decades. We will be forever a Red Sox family.

Joanne Smith - Shrewsbury, MA
I have been a Red Sox fan since birth and to see them make the greatest comeback in history and beat the Yankees was absolutely incredible. Well, my husband and I had a planned trip to Hawaii - the garden island of Kauai to be exact. The day we left was the day of the first game of the World Series. The plane departed just before the game started. We had a wonderful pilot who kept us updated on the score and we were totally elated when he announced they had won Game 1.
So, the next day we decided to watch the game (since Hawaii is 6 hours behind Boston) at the pool bar. Game 3 we had a planned island excursion with a rented car. We were looking at the beautiful sites of Kauai while listening to the game on the car radio.
Now, by the time Game 4 rolled around, it was time for us to leave. We had an afternoon flight from Kauai to San Francisco and then the red eye from San Fran to Boston. Sure enough our flight was the exact time as the game. We bought a box of chocolates and presented them to the flight attendant asking her if there was any way we could be kept up on the game. The pilot graciously put the Armed Forces Radio, which was broadcasting the game, on for us. So, my husband and I were anxiously listening to every pitch, hit and out on our headphones. I could picture the whole thing in my head. Sure enough, about 1 hour before landing the Red Sox had won the World Series. All I could do was sit and cry.
After we landed in San Francisco we made our way over to the gate where our flight to Boston was leaving from. We, of course, were wearing our Red Sox gear (hats, t-shirts, etc). As we waited for our flight back home, we were greeted by many Red Sox fans (all of whom we didn't even know) with smiles and even hugs!! We landed in Boston the following morning at 7am. It was the best ride home from the airport because every radio station was talking about the win.
Even though I didn't get any sleep on the red eye flight to Boston, I couldn't sleep the whole next day either as I couldn't help but watch TV to see all the plays I missed while on the plane. I will never forget that I was 30,000 feet in the air and heard the words "and the Boston Red Sox are the World Champions for the first time in 86 years!" I even have a key chain that replays those exact words.

Jack Bellan - Coral Springs, FL
Let me preface this with the statement that I have been a Sox fan since 1965 when on a vacation I spent the night at the Fenway Motor Inn on the first base side and although I did not go to a game (Sox vs. Senators) I have been a fan since. I went to college at BU and went to all games of the '75 series (standing room after waiting all night for tix). In '86 I was living in Fort Lauderdale and now live in Coral Springs, FL. I was on my patio watching the fourth game of the Yankee series talking on the phone with my friend who was a Sox fan starting in the sixth inning until the end of the game. The Sox won, the next game we did the same thing from the sixth inning. We proceeded to do this for every game until the final out against the Cards. I cried, my friend cried, my wife said she thought she never would see the day the Sox won. To this day she can't believe it. By the way, I was born in Brooklyn and grew up on Long Island and I hate the Yankees, the Mets too. And my brother is a Yankees season ticket holder.

Red Sox Beat the Yankees in the ALCS
Tammi Studer - Bar Harbor, ME
We were on the last night of our honeymoon at a Bed and Breakfast in Bar Harbor, Maine. It was the bottom of the 9th inning with two outs and the cable system decided that they were going to do a test on the cable system. So the TV went red and all you heard was the constant beep. Thank God they decided to switch pitchers because that was all we missed. My husband and I were both yelling at the TV at how could you possibly be running a test, but as we were yelling we also heard the lady across the hall yelling the same thing. But it all worked out and we will never forget where we were. Go Sox!
---
Where were you when the Red Sox finally won a championship in your lifetime?